Meadowood Farms Tasting- August 2011
Vinomania is a unique wine store with an eclectic interior conveniently located in Nettleton Commons on Pearl Street. Funky atmosphere, friendly approachable staff...and lots of great wine! The perfect downtown Syracuse experience.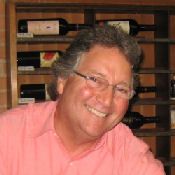 VinoMan says:
"I believe great wine doesn't have to be expensive, and you definitely don't have to be a snob to enjoy it.!"
Our Store
Hours

Tues - Fri:
11:00 am -7:00 pm
Sat: 10:00 am -6:00 pm
WE DELIVER!
Company coming at the last minute? Crazy day at work?? No time to shop???

No worries...VinoMan delivers!

Give us a call at (315) 422-8466 and we'll deliver your order of $100 or more to your home or office. How cool is that?

(Now all you have left to worry about are those tumbleweed-sized dust bunnies rolling around your living room...)